In today's digital age, traditional printing and packaging industry in India is undergoing a significant transformation. With the rapid growth of e-commerce in the country, there is a tremendous opportunity to explore online printing and packaging services.
This blog provides a comprehensive analysis of the current landscape, opportunities, and challenges in this emerging market segment.
Understanding the Current Landscape of Printing and Packaging in India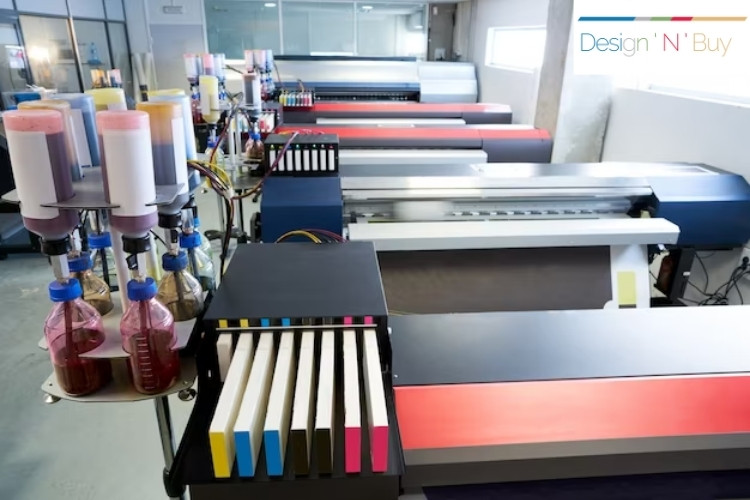 India's printing and packaging industry has a rich heritage and serves as a crucial support system for various sectors. It comprises numerous small-scale participants who offer traditional services like lithographic and flexographic printing, along with packaging solutions such as corrugated boxes and labels. These services have driven the growth of industries like FMCG, pharmaceuticals, and textiles by delivering tailored and diverse printing choices.
The industry's key strengths include its extensive range of printing techniques, robust supplier network, and skilled workforce. However, challenges such as inefficient workflows, limited market coverage, and a lack of transparency impede the industry's overall advancement and competitiveness. Many traditional printing and packaging service providers still rely on manual processes, leading to longer turnaround times and higher costs.
When an online print service provider decides to establish an online presence, it typically gives rise to a wide range of inquiries and considerations.
How does having an online presence affect the market for a business?
What actions are competitors taking in the online space?
How we are utilizing e-commerce in our business strategies?
The Shift Towards Shift towards Digital Printing and Rise of eCommerce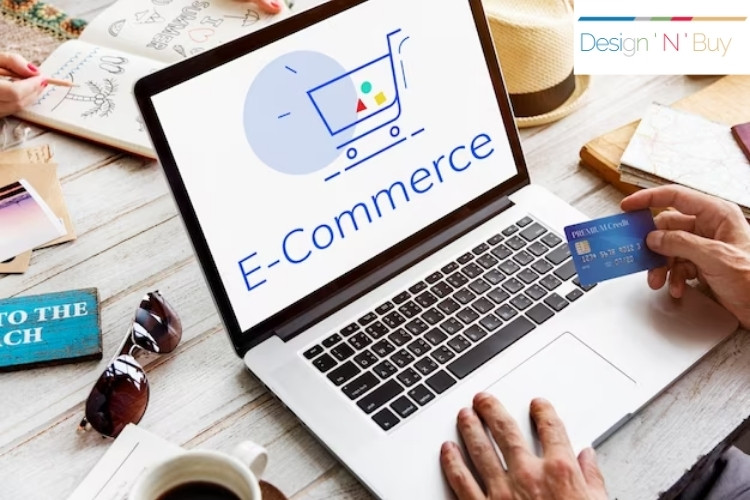 In recent times, online print services have seen a notable surge in popularity in India. As businesses increasingly embrace digital platforms to connect with their customers, demand for online printing and packaging services has grown exponentially. This shift is fuelled by convenience, cost-effectiveness, and access to a broader market.
The e-commerce industry in India has experienced remarkable growth, fueled by factors like widespread internet access, smartphone usage, and evolving consumer preferences. As businesses increasingly enter the online marketplace, the significance of impactful branding and engaging customers has become evident. This is where online printing and packaging services come into play, offering vital solutions. Businesses now understand the value of tailored packaging that not only safeguards products but also creates an unforgettable unboxing experience for buyers. Moreover, personalized printing materials like business cards, brochures, and promotional items play a pivotal role in establishing a distinctive brand identity.
eCommerce platforms have transformed Indian shopping. With just a few clicks, consumers can explore a wide range of products and services from their homes.
Case Studies of Successful Online Printing and Packaging Services In India
Let's explore the companies that have capitalized on these evolving scenarios, positioning themselves for profitable success.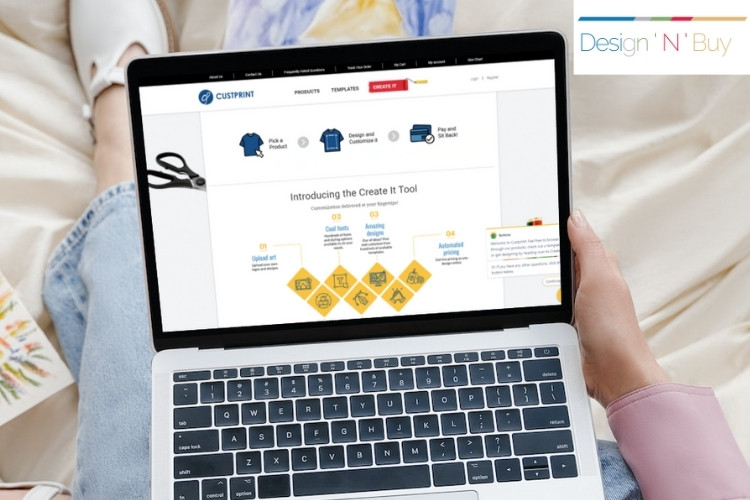 CustPrint was founded to revolutionize the printing industry by providing a seamless online platform for customers to personalize and order a wide range of printed products. Over the last 40 years, they have changed and adapted to become true experts in customizing products. By utilizing the latest technologies such as Web to Print Solutions by Design'N'Buy, CustPrint is able to provide its customers with the highest quality products and services available, delivered quickly and with superior customer service. As a result, CustPrint is now considered the gold standard in customization, ensuring customers receive only the best possible customization experience.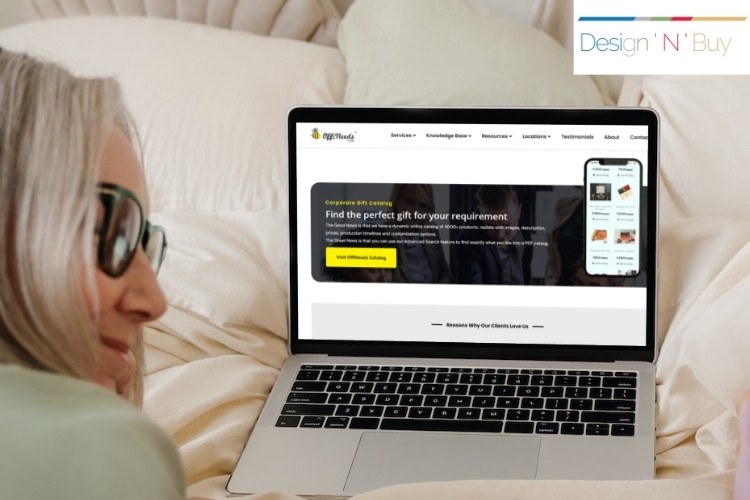 OffiNeeds, originally conceived as a playful April Fool's prank in 2005 under the name "Gift Wrapped," has evolved into a prominent player in the corporate printing industry. With a remarkable 18-year presence in the corporate gifting industry, OffiNeeds has solidified its position as a leading provider of customized corporate gifts. By prioritizing customization, offering a wide variety of products, and understanding their clients' unique requirements, OffiNeeds delivers gifting solutions that leave a lasting impression. With their commitment to quality, flexibility, and long-term partnerships, OffiNeeds continues to be a trusted choice for medium- to large-sized corporations seeking personalized and memorable corporate gifting experiences.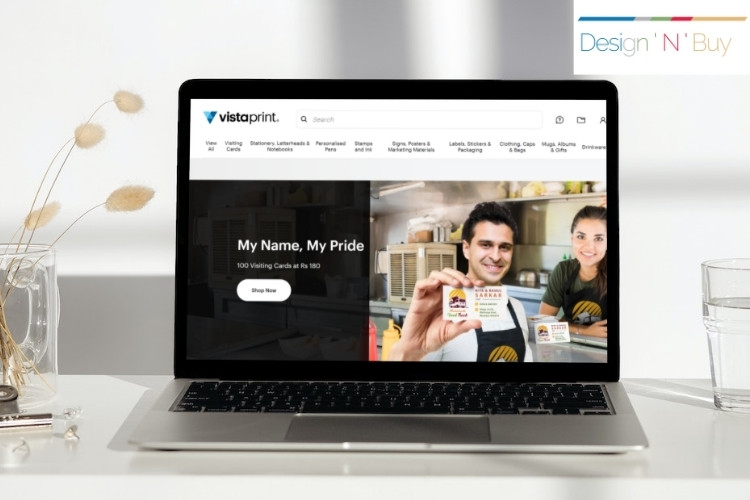 Vistaprint is a popular e-commerce company that specializes in personalized marketing materials and promotional products. It was founded in 1995 and has since grown to become a well-known brand in the printing industry. Their extensive product range includes customizable items like business cards, flyers, banners, and apparel. With user-friendly design tools and production facilities worldwide, Vistaprint offers convenient and cost-effective printing services for individuals and small businesses.
Opportunities for Online Printing and Packaging Services
Now, let's examine the opportunities these companies recognized and successfully capitalized on, which you can also leverage for your own benefit. Indian eCommerce market presents immense opportunities for online printing and packaging services. As businesses and consumers embrace online shopping, personalized packaging has soared.
Expanded Reach and Customer Base:
Printers can expand their reach beyond their local area by offering online printing and packaging services. This enables them to tap into a larger customer base and attract businesses seeking online ordering convenience.
Enhanced Order Management and Tracking
Online Printing incorporates robust order management systems that empower printers to track orders, manage deadlines, and communicate effectively with customers. Through this transparency and control, printers can meet tight deadlines with ease and enhance customer satisfaction.
Streamlined Workflow and Cost Reduction
Web2print management software offers printers seamless workflow, from order intake to artwork processing and production management. This automation minimizes manual errors, reduces administrative tasks, and enhances operational efficiency.
Improved Production Planning
Online platforms equip printers with real-time data on order volume and trends. This valuable information aids in effective production planning, enabling printers to optimize resource allocation, manage inventory efficiently, and minimize material waste. As a result, cost management is enhanced, leading to improved profitability.
Collaborative Opportunities
Online printing services create avenues for collaboration with various industry stakeholders, such as graphic designers, packaging manufacturers, and logistics providers. Such partnerships can foster cross-promotion, resource sharing, and an expanded network of potential clients, driving mutual growth.
Marketing and Brand Exposure
Associating with an online printing and packaging platform grants printers increased visibility and exposure. These platforms often boast substantial customer bases and effective marketing channels, providing printers with opportunities to showcase their services to a broader audience. This exposure can result in new business opportunities and brand recognition.
The Future of E-Commerce in the Print Industry
In conclusion, the online printing and packaging industry in India presents significant opportunities for businesses to expand their reach, enhance customer experiences, and streamline processes. With the rise of e-commerce and changing consumer behavior, online shopping have become the need of the hour. As the industry continues to evolve, addressing technological, regulatory, and infrastructure challenges will be crucial for the successful implementation of online printing and packaging services in India.