It is not surprising to see the web-to-print industry making great strides over the past decade. Research shows that the global market for web-to-print is expected to be valued at $15 billion by 2027, growing at a CAGR of 6.6% from 2020-2027.
It truly has the power to change the way printers function, and for a good reason! It makes selling so easy, keeping personalization at the centerfold of everything. Who would not want to buy from a store that allows you to personalize products before printing them?
When we launched DesignO, an easy-to-use online design tool, we knew it would become a hot favorite among photo printers, digital printers, in-plant printers, brand managers, and graphic designers. 
In this article, we will look at the top ten features of DesignO that you should know about, including built-in order and print workflow management.
Why invest in DesignO? Here are the challanges you can overcome with DesignO
Key features of the best graphics designer software - DesignO
1. Seamlessly integrate with any frontend or backend system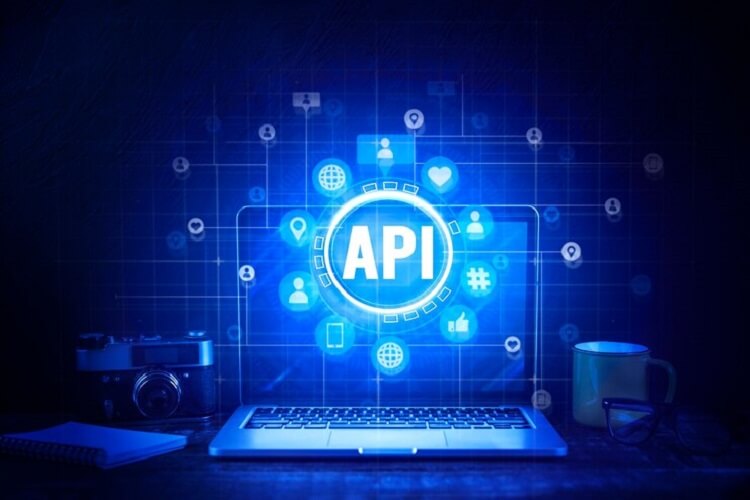 Our flagship product, the All-In-One Web2Print (AIOW2P) software, was tightly coupled with Magento. Meaning, it was not possible to change a storefront's backend without changing the frontend and vice versa.
In addition, integrating the solution with any other platform, which was not on Magento, was costly and time-consuming for our clients. 
Not everything has bottomless pockets to migrate wholly to a new platform. With DesignO, we have fixed this problem.
It is purely a plug-n-play system, which enables personalization in your store and gives you a backend system to manage orders, process print jobs, and make timely deliveries to customers. 
Besides, DesignO offers easy API-driven integration with a number of eCommerce platforms, MIS tools, ERPs, and CRMs, including WooCommerce, Shopware, Odoo, and PrestaShop.
You cannot enjoy most of these benefits if you have not  upgraded your Magento version to Magento 2.
2. Enjoy a fully responsive UI tool that works across all devices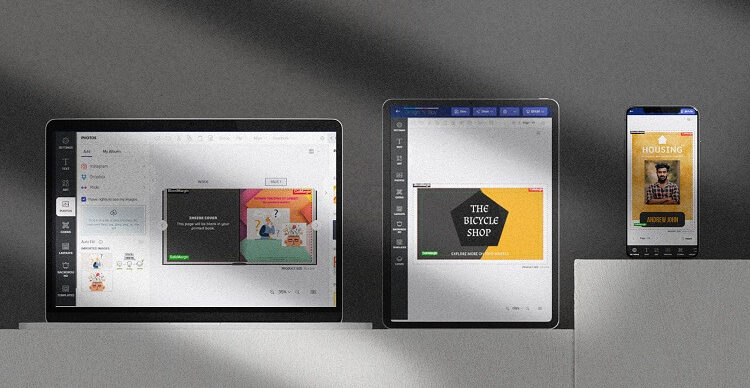 Delivering device responsiveness is a huge deal for us because we know consumers of today shop from their laptops, desktops, mobiles, tablets, and even smart watches! We are proud to share that DesignO's design tool is responsive across devices.
It delivers a Canva-like user experience, which is super fast & easy to use. DesignO allows both experienced and amateur designers to create customizable artwork of any kind quickly. 
They are in complete control of editable elements — regardless of the device they use — which keeps the user experience seamless and smooth, always.
3. Access print-ready custom templates for a range of products
As a web-to-print business owner, you could be selling printed t-shirts, brochures, trophies, apparel, photo books, business cards, and even packaged boxes and labels.
By integrating DesignO with your eCommerce store, you can allow your end customers to choose from thousands of pre-made templates of various products, pre-loaded clipart and fonts, and integrated photo stock libraries for designing to their heart's content.
Over time, you can also expand your product offering and include social media graphics, variable data printing products, printeriors, and so on to cater to a different type of target audience. Growth is inevitable with DesignO.
4. Enable role-based access to keep your in-house team focused and aligned
Whether you have a small team or are planning to make more hires, you require a solution that can accommodate everyone yet keep you in control of your orders and workflows. With DesignO, you can enable role-based access for enhanced security.
For instance, you can assign a specific level of access to your marketing and sales teams. 
But give 100% access to your IT team so that they can monitor the activities being undertaken by salespeople and marketers. 
Run your print business without worrying about sensitive customer data leaking into the wrong hands!
5. Sanction centralized order and job management for multiple stores
Have plans to capture a market that goes beyond geographies and languages? With DesignO, you can offer a multilingual experience comfortably and accept payments in multi-currencies. 
In addition, if you have more than one store, you can manage them all with a centralized backend.
You can run branded storefronts centrally, ensuring your orders undergo print production on time and are delivered swiftly to the end customers. Please use our ordering and reordering features to generate high average order values (AOV). 
Plus, enable role-based access to admin users only for complete data security.
Check what other functions of the Admin Panel. Request a demo |
6. Send push notifications and emails to your team and customers
Yes, that is right! You can send messages and alerts from the system itself and keep your staff and end customers informed throughout the order processing cycle. 
That way, you will never miss a deadline because you will always know where the production stands in real-time and be able to monitor the current order job schedule at a glance, thanks to DesignO.
7. Reduce external communication and manual human intervention with automation
What if we told you that you could automate critical prepress processes such as the choice between print-ready or output, auto-imposition, and artwork approval workflow? 
DesignO allows you to choose print-ready or digital output based on your requirements and track the complete process from your Job dashboard. You will love this feature!
What is more — leverage DesignO's print workflow and job management capabilities to reduce communication that your end customers would need to have with salespeople or designers via real-time quotation calculators and an easy-to-use design tool.
No more back-and-forth with your team. Those who land on your storefront can pick up a template, customize it and place an order on it without any problem! That is the whole point of such online design editing tools!
8. Benefit from a live comprehensive dashboard to control production and consistently deliver on-time
As your print business grows, you want a solution that can scale up and help you manage the increase in orders and customers. 
With DesignO, that is possible. Access its dashboard to control production. Be always in the know about all order statuses.
If there is a delay anywhere, inform your team and customers. If an order has been printed, get it out for delivery. 
Make sure that everything happens quickly yet smoothly. Communicate with the people who work for you and who you work for proactively.
9. Start using DesignO for your print business how you like
Use the software on our cloud servers if you do not want to worry about hosting and related technical glitches. 
We take care of everything for you for a monthly fee. In the "Software-as-a-Subscription" model, the software works as a cloud-native application.
But if you want to install DesignO on your servers and manage it on your own without our help, buy the perpetual license. 
Our detailed documentation will help you implement integrations with little support from our technical team. It is easy to get started with DesignO.
10. Fully customize DesignO as per your business requirements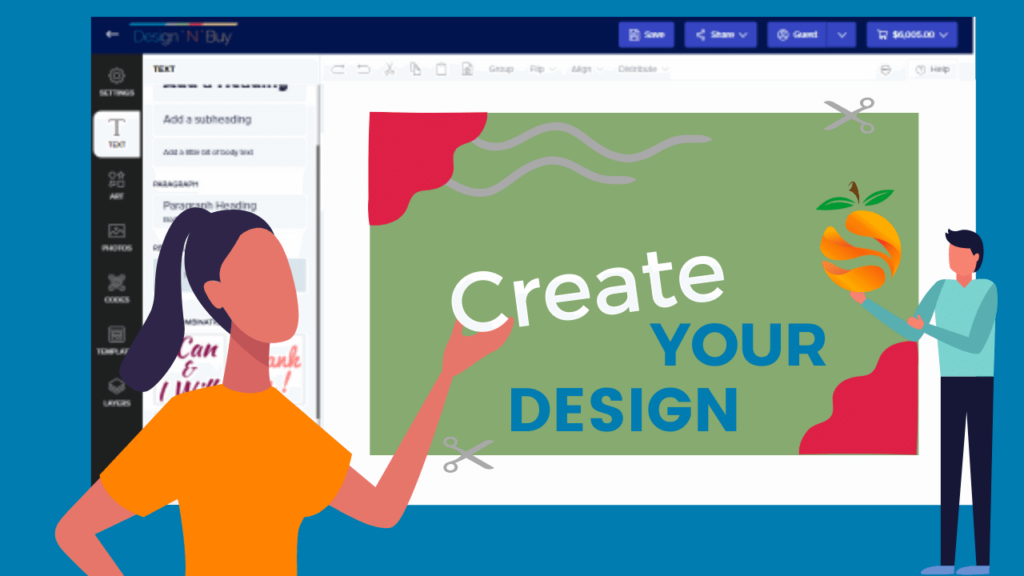 We understand how daunting it can be to migrate to a new platform. But with DesignO, no migration is required. It is simply a plug-n-play tool that can integrate with any other frontend system.
 You do not have to worry about losing your custom orders, SEO settings, editable design templates, and other web-to-print assets.
Thanks to APIs, if you want to make any extra customizations, that is possible. Personalize the backend as per your requirements and run the software as an extension of your eCommerce storefront. 
Optimize how you run your print business. It is simple and hassle-free.
Minimize the complexity of selling print products online with DesignO. Reinvent how you do business in this day and age. Fetch more orders. Make this year the best year for your business.
If you would like to know how our software can help your print business pivot, please fill out the contact form for a member of our staff to get back to you with a custom demo. 
Otherwise, please visit the Design'N'Buy website to schedule a call with one of our sales specialists.
More Posts you may find useful