Since its inception as an API-driven plug-and-play online designer tool, DesignO has showcased its power with successful implementation for diverse set of businesses. Not only has it emerged as a successful web to print solution for print service providers, but it has also demonstrated its versatility across various industries, serving as a tool for offering personalised products, streamlining the purchasing process, and automating order management.
One recent and distinctive implementation of DesignO is exemplified by its application in a custom metal fabrication and creative woodworking business. The client operates within the realm of designing and constructing diverse metal fabrication products and machinery for both commercial enterprises and individual clients. 
In addition, they market and sell professionally crafted metal fabrication plans. As the demand for their plans grew, they sought a solution that would enable customers to personalize the design of their products, ultimately allowing them to download the customized design in DXF format.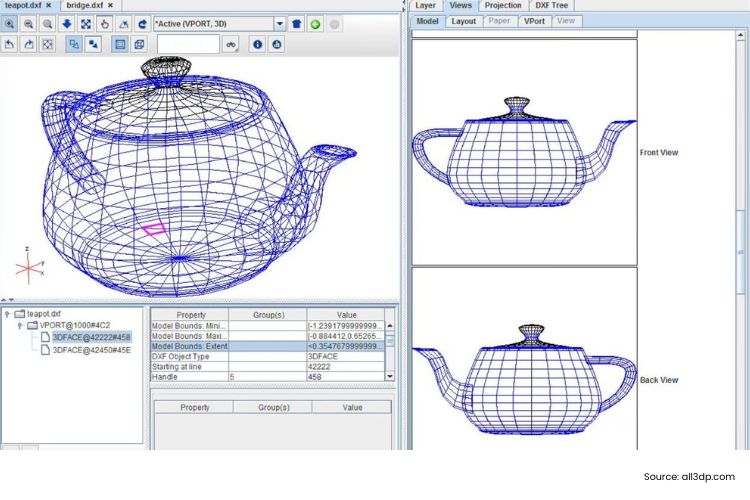 DXF (Drawing Exchange Format) is an open-source vector file format by Autodesk, used by engineers, designers and architects for 2D and 3D drawings during a product design. DXF files are supported in several 3D applications, but they're more commonly used to share designs across different CAD programmes.
When you use DXF files for CNC machining or printing, you're guaranteed a precise outcome.
The client was in search of software that would empower their customers to personalise and order both metal and wooden products available on their WooCommerce online store.
The ultimate goal was to facilitate the download of DXF plans, which are crucial for the fabrication process needed to bring these personalised products to life. While they evaluated numerous design tool plugins and reviewed various web-to-print solutions, but none of them possessed the capability to generate a DXF file as an output.
Upon learning about DesignO, they reached out to our team. Our technical experts comprehensively understood the client's business model, analysed their specific requirements, and proposed a solution that not only met their needs but also delivered the output file in the desired format.
Challenges Custom Metal Fabrication Business Was Facing
The client's business was initially constrained to providing metal fabrication and woodworking plans exclusively for standard products. Any request for personalisation on these products required a manual processing of DXF files. This laborious process was time-intensive and resulted in their business being hindered in terms of scalability, as it heavily relied on the manual efforts of their team members.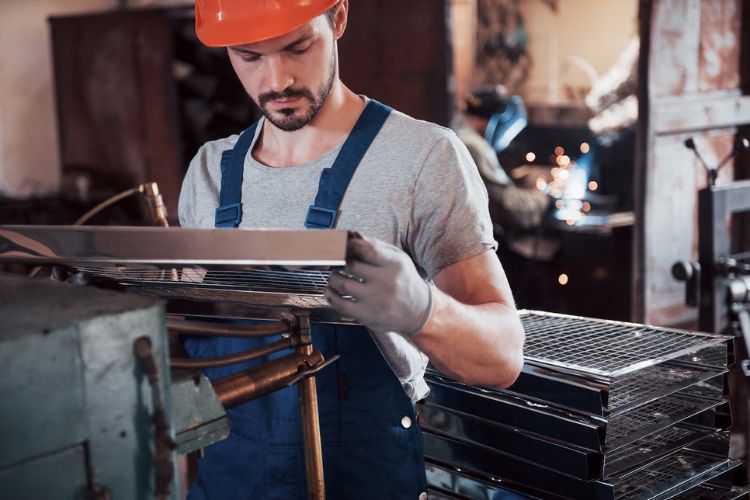 Every order for a custom metal fabrication plan (DXF file) necessitated manual handling. This task demanded the expertise of skilled staff, consumed a significant amount of time, and was susceptible to errors.
Limitations in Business Scalability
The prevalence of manual labour in their operations prevented the business from achieving scalability.
The client's product distribution spanned various channels, including their online store, Etsy, and offline sales. The absence of automation and centralised operations posed considerable challenges in managing the business. Consequently, they sought a platform that could facilitate the centralisation of order management and streamline customer service, covering the entire spectrum from order placement to delivery.
Web to Print Solution We Offered for WooCommerce Store
Our initial endeavour primarily focused on integrating DesignO into the customer's existing WooCommerce website, enabling product personalisation. Upon successful integration, our subsequent goal was to tailor the personalisation features to align with the requirements of fabrication products. Once this task was accomplished, the final challenge involved developing an entirely new algorithm to generate metal fabrication plans or DXF files based on the designs.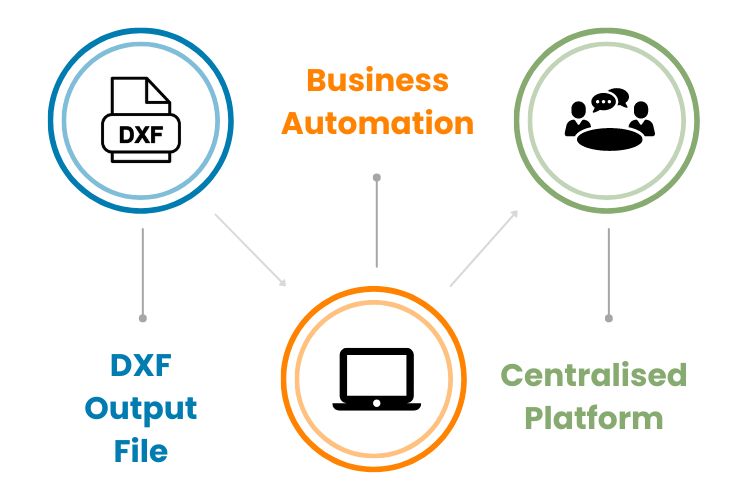 We tailored our output file generation algorithm to produce acceptable quality DXF file that can be used directly in multiple scenarios  by the client as well as end customers.
End customers now have the capability to select a product, personalize it, and upon placing the order, download a production-ready (CNC machining) metal fabrication plan. Manual intervention is nearly unnecessary unless the design incorporates intricate elements or structures that necessitate manual correction in the generated DXF file.
Utilising DesignO's robust backend, adept at integrating and managing multiple stores, our client has gained the advantage of centralisation. In our subsequent phase, we are actively working on synchronising the orders received through the client's Etsy store. This effort aims to enable the client to seamlessly manage orders, print jobs, and print workflows from both their website and Etsy, all within a single unified platform. This consolidation is expected to streamline operations, significantly reducing complexities and enhancing overall efficiency.
Benefits and Results of Web to Print Solution for Custom Metal Fabrication Business
While it is still early to accurately estimate the complete ROI for the client, the initial indicators suggest substantial benefits and promising returns.
The reduction in manual tasks has allowed the client's production team to redirect their efforts toward value-added activities. This shift has contributed to increased productivity and operational efficiency.
Scalability and Expansion
The capability to generate CNC-ready metal fabrication plans has introduced scalability to the business. It enables them to manage higher order volumes and broaden their product range, thus facilitating potential business growth.
Through the provision of a seamless personalization and ordering experience, the client's business has achieved a competitive edge that distinguishes it within the market.
No Data Loss and Migration
As DesignO integrated into customer's existing wooCommerce website, it eliminated any need for migrating to any other storefront solutions as necessitated by other web-to-print solution providers due to take-it-all or leave-it system architecture. This also saved client monumental effort in any sort of data population for products or customers. 
Take Your WooCommerce Print Store to Next Level with an Online Design Tool
We take great pride in DesignO's ability to construct forward-looking and exceptionally efficient online businesses for clients, extending beyond the realms of printing and packaging to encompass various manufacturing and production industries.
Talk with a Web2print expert today and find out how we take the hassle out of your challenges, so you can focus on running your business.