Are you all set to immerse yourself in a world of fresh ink and press clatters? Well, you're in luck because the USA and Canada play host to some of the most exhilarating printing expos in the world, and we have the inside scoop on the top five must-attend events of 2023.
Get ready to experience the hustle and bustle of New York City or the serene mountains of Vancouver as you explore these must-attend events. But don't just expect a display of printers and ink cartridges, because these expos offer so much more!
Interactive exhibits, informative panels, and opportunities to connect with fellow printing enthusiasts and professionals worldwide await you. Trust us, attending these expos will be an eye-opening and exciting journey that will leave you with memories to last a lifetime.
So, are you pumped up and excited to embark on this amazing journey? Buckle up, and let's explore the world of printing innovation together.
Top 5 printing events in the USA and Canada in 2023
There's nothing like the experience of attending a printing expo. It's a captivating journey into the world of design, technology, and innovation that leaves you hungry for more.
But with so many expos out there, it can be overwhelming to decide which ones to attend. That's why we've scoured the internet to bring you the top five printing expos you can't miss this year.
So keep the dates open because you won't want to miss out on what's in store!
1. ISA International Sign Expo - Las Vegas, Nevada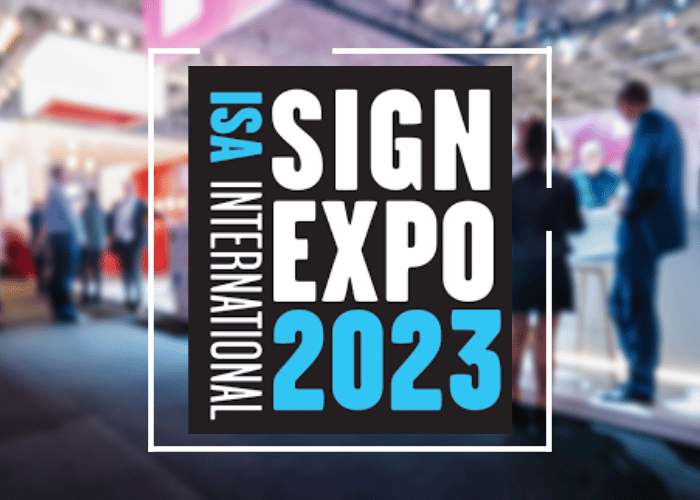 Looking to jazz up your printing game this year? Well, get ready to bubble over with excitement because the ISA International Sign Expo is just around the corner! From the 12th to the 14th of April, the sign industry's most prominent players will converge in Las Vegas to showcase the latest innovations and products in the sign, graphics, print, and visual communications industry.
With a plethora of vendors from every corner of the industry, you can explore new ideas for printing on substrates, up your game with wide format printing, and even discover unique applications and accessories to add to your product line. This expo is a hub of creativity and innovation, featuring everything from digital signage to vehicle wrapping and cutting-edge LED technology.
The best part? You might have the chance to mingle with top-tier sponsors like Birttani, Avery Dennison, Omniprint International, Alder, Grimco, and GSG.
Demo Now For Web-to-Print

 
No Technical Expertise Required To Setup Your Own Online Printing Storefront.
2. PackEx - Toronto, Canada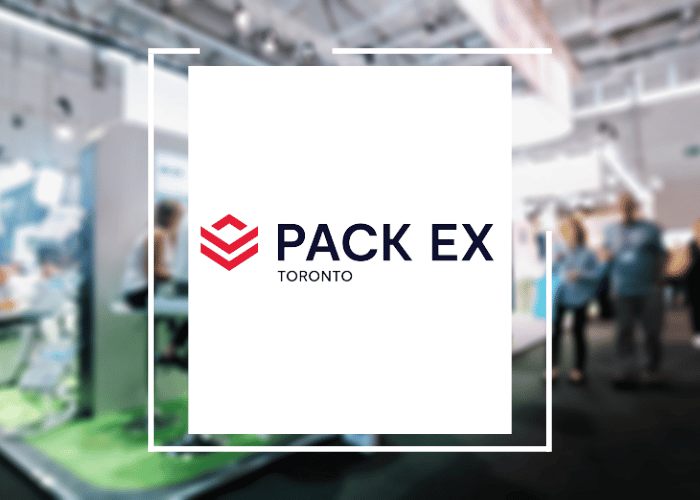 Prepare to join Canada's significant packaging, material handling, and logistics trade show – PackEx! This exciting event offers you the perfect opportunity to meet face-to-face with industry leaders, explore smart manufacturing and packaging automation.
Also, discover the latest innovations in packaging design, materials, and turnkey packaging lines.
PackEx is the only event of its kind in Canada, bringing together suppliers and buyers from all corners of the supply chain, creating an atmosphere of new technology, innovation, and exciting ideas. With the show running for three jam-packed days from the 9th to the 11th of May in Toronto, you won't miss any action.
So whether you're in the food and beverage, personal care, household, industrial, medical industries, or beyond, PackEx is your one-stop shop for all your packaging needs.
3. Graphics Canada - Toronto, Canada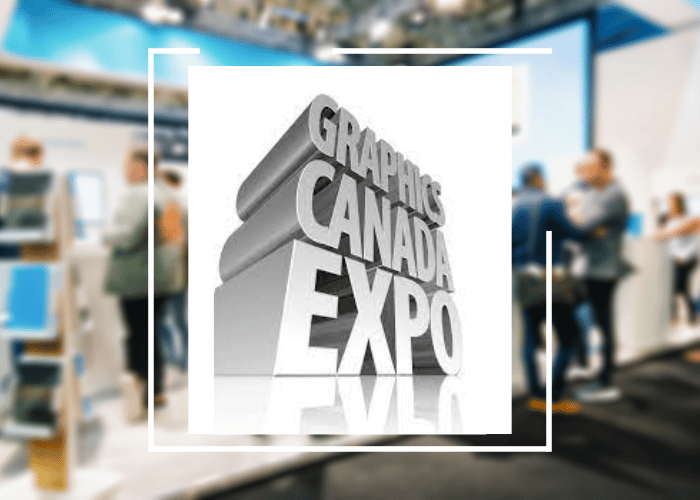 Experience the ultimate celebration of print and graphic design at Graphics Canada from May 11-13. Immerse yourself in a world of discovery as you explore the unique features of different printer types, including inkjet and offset, and catch a glimpse of the future of printing with cutting-edge technologies like AI designing, web-to-print software, and automation workflows.
As you wander through the exhibition hall, prepare to be wowed by live demonstrations from top brands like Epson, Roland, and Design'N'Buy as they showcase their incredible products and services in real-time. With so much to see and learn, you'll be amazed by the endless possibilities.
But that's not all! With over 200 exhibitors on display, Graphics Canada is also a prime networking opportunity. You'll have access to an exciting array of potential collaborators, so don't miss this chance to forge new and meaningful relationships that could lead to exciting new opportunities.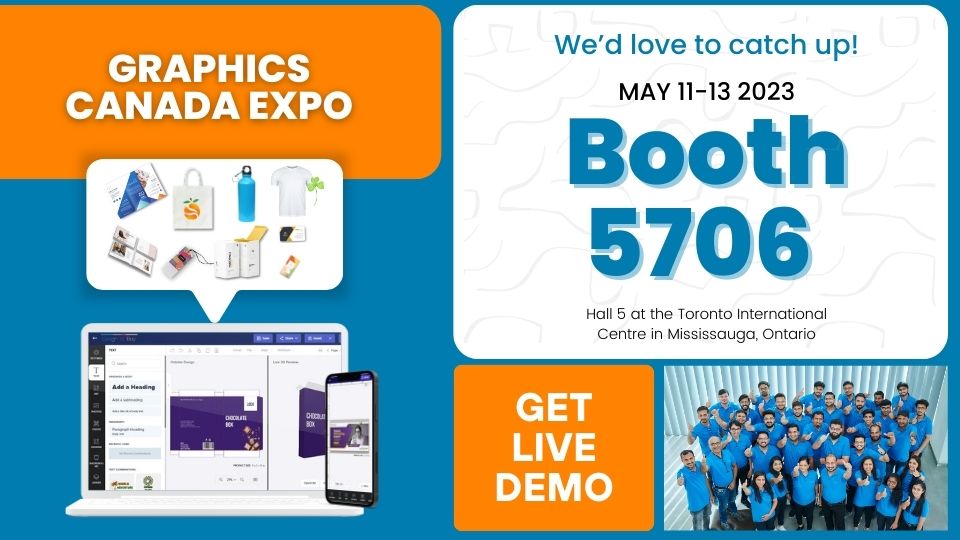 4. Graphics Pro Expo - Baltimore, Maryland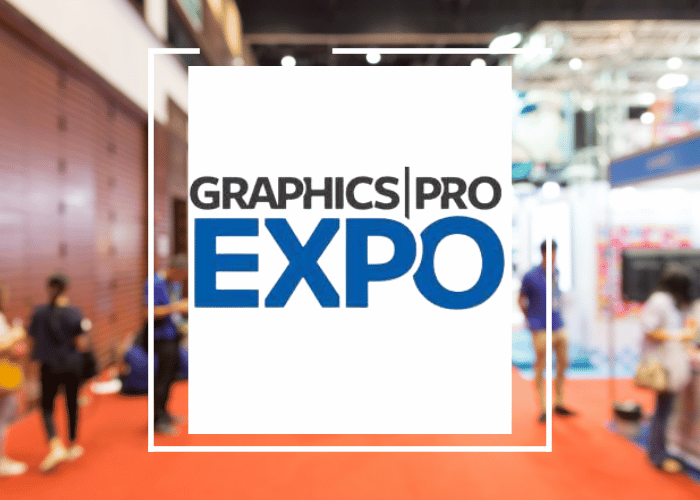 Ready, set, and mark your calendars for September 12-14; the Graphics Pro Expo will take the graphics, printing, and personalization industry by storm, bringing together all three markets on one incredible platform.
Imagine stepping into a giant playground of possibilities, where the latest and greatest products are waiting for you to discover them. From graphics software to lamination and finishing accessories, online print shop software and equipment to apparel decoration, there's something for everyone to explore and enjoy.
But that's not even the best part. The Graphics Pro Expo offers free classroom training from industry experts to help you streamline your production processes, improve your business, and expand your services to related US markets. With so much to see and do, who knows what exciting discoveries you'll make?
5. PRINTING United Expo - Atlanta, Georgia
Step right up and step into the digital wonderland of PRINTING United! Get ready to be immersed in all things printing, from dynamic digital to classic offset, and even the latest textile and wide-format solutions.
Hold on tight because this isn't just any old trade show. It's the ultimate printing extravaganza that guarantees the best ROI for printers like you! With all the newest applications, technology, and products in one place, from October 18th to 20th, you'll have the chance to upgrade your equipment, explore cutting-edge web-to-print software, connect with fellow passionate printers, and grow your brand exposure.
The exciting part? With top-notch sponsors like Kornit Digital, Fujifilm, Epson, Heidelberg, HP, and Canon (to name a few), you'll be in great company with the elite of the printing world.
 Design'N'Buy at Printing United 2022
Maximizing Your Expo Experience: Expert Tips for Printing Enthusiasts
Printing exhibitions offer a unique opportunity to meet your community, market your products, attract potential customers, and generate leads. 
But attending an event is just the beginning! So, here are some fun and engaging tips and tricks to help you make the most of your time and effort:
1. Plan Ahead:
Before the printing expo, do your research! Check out the exhibitor list and seminar schedule to plan your visit. Make a list of vendors you want to see, products you want to check out, and speakers you want to hear.
2. Bring Business Cards:
Printing expos are great opportunities to network with industry professionals and potential customers. Don't forget to bring plenty of business cards to hand out to people you meet.
3. Take Notes:
With so much information being presented at printing expos, it's easy to forget essential details. Bring a notebook or a note-taking app to jot down notes about products, vendors, and seminars.
4. Attend Seminars:
Take advantage of the educational opportunities at printing expos. Attend seminars and workshops to learn from industry experts and stay up-to-date on the latest trends and technologies.
5. Ask Questions:
Don't be hesitant to ask exhibitors questions about their products or services.
6. Take Advantage of Show Specials:
Many exhibitors offer exclusive discounts or promotions for attendees of the printing expo. Keep an eye out for these deals and take advantage of them to save money on products and services you need.
7. Network with Peers:
Connect with other professionals in the industry by attending networking events and socializing with other attendees. Build relationships and expand your professional network.
8. Follow Up:
After the printing expo, follow up with the people and companies you met. Send a quick email or make a phone call to thank them for their time and reiterate your interest in their products or services. Don't let those valuable connections go to waste!
With these tips and tricks, you can make the most of your time and effort at any printing exhibition.
So, there you have it! Trade shows are the place for anyone in the printing and packaging industry who wants to make a name for themselves in 2023. These events offer an unbeatable opportunity to meet clients and showcase your finest products.
Not only will you have the chance to make valuable connections, but you'll also gain insights into the latest technological advances in your field and come away with new ideas for taking your business to the next level. Plus, let's be honest, who doesn't love a good freebie?
So, if you're serious about making waves in the printing and packaging world this year, be sure to attend one of these incredible events. Also, don't forget to share your experience on social media, follow up with potential leads, and, most importantly, wear comfortable shoes. You're going to be on your feet for hours, after all,  but trust us, it'll be worth it!