The Christmas holiday season is the most important time for Print-on-demand sellers.
With the spirit of Christmas taking over everyone and everything, are you ready with your print business to match the Christmas vibe too?
If not yet, then there's no time to waste because the season of holidays and gifting is around the corner and you need to up your Christmas promotion to stay merry and bright in the market. So, let's slide in. Ho… Ho….Ho…
Supercharge Your Print-On-Demand Sales this Christmas Season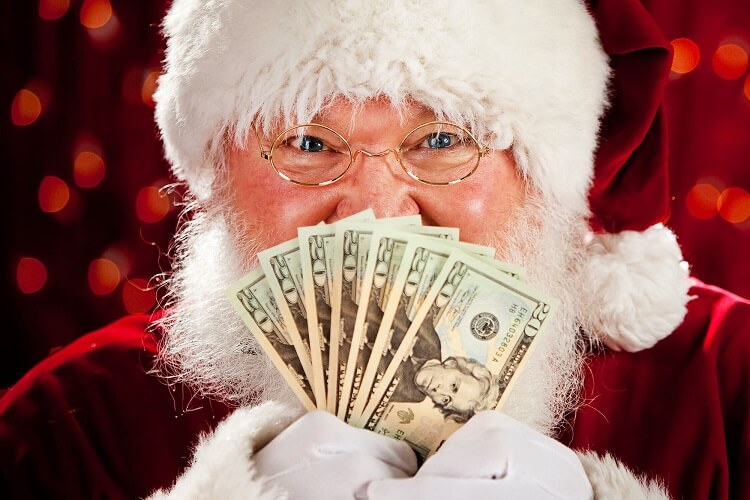 The most wonderful time of the year is coming, the season of exchanging gifts, enjoying good food as a family, and the time to be grateful for the blessings in life. 
However, businesses around the world appear to be waiting for this season more than anyone else because the traditional vibe of Christmas makes handmade decorations and personalized gifts seem so fitting that every seller tries to add a Christmasy touch to everything in their business.
Christmas sales hit differently. The offers and discounts during Christmas are so much that people go on a shopping spree months before it, which is why online print shop owners prepare their businesses in advance to face the wave of Christmas sales.
Although all types of businesses such as fashion, home decor, electronics, food, etc., are the ones that are in great demand and experience high sales during Christmas, there is yet another sector that shines bright among all and that is – The Print Industry. 
Why? Because what's Christmas without greeting cards, photo albums, banners, and signboards? Isn't it?
You may also like to check the Blog –  Web-To-Print Beyond Printing: What It Takes to Create a Success Story Like Canva
How Are Printed Perosonalized Products Used During Christmas?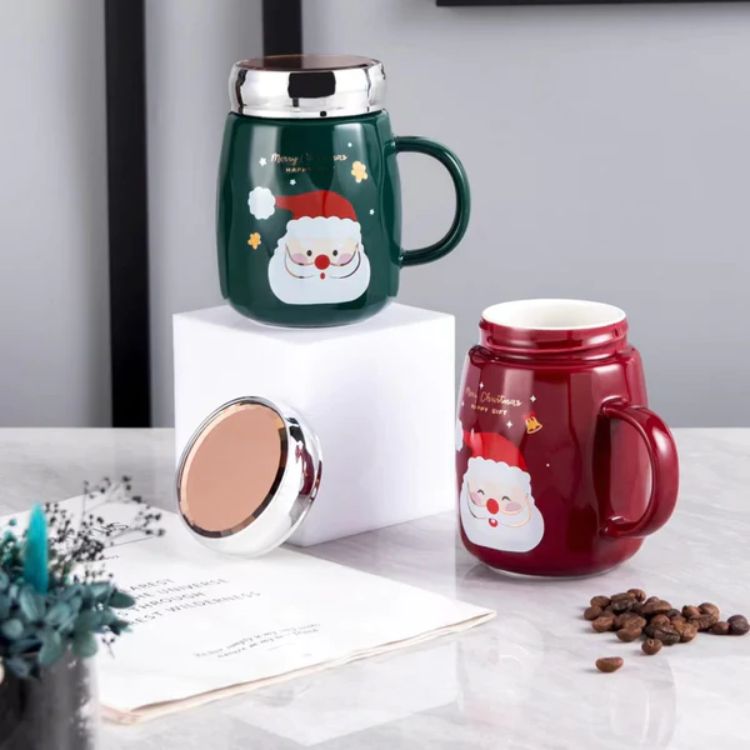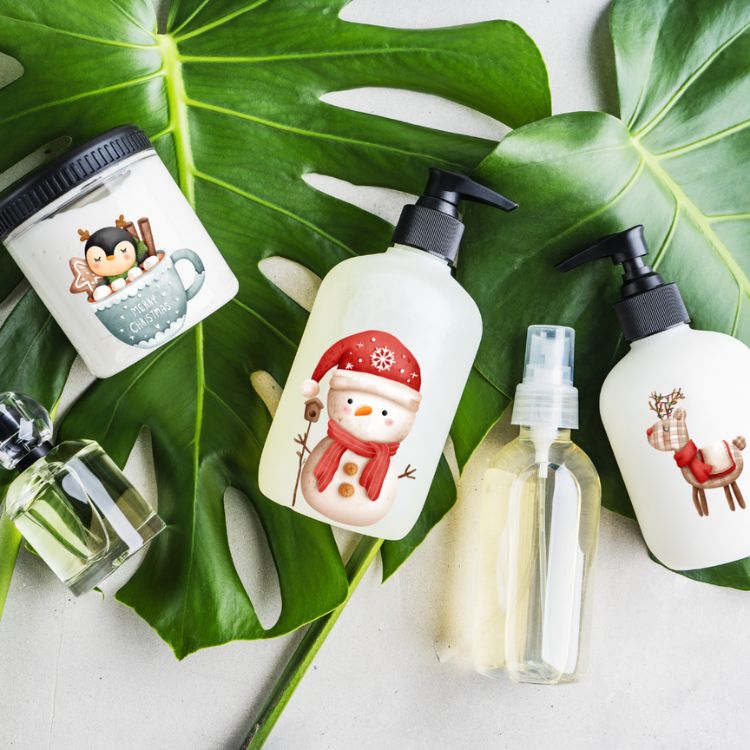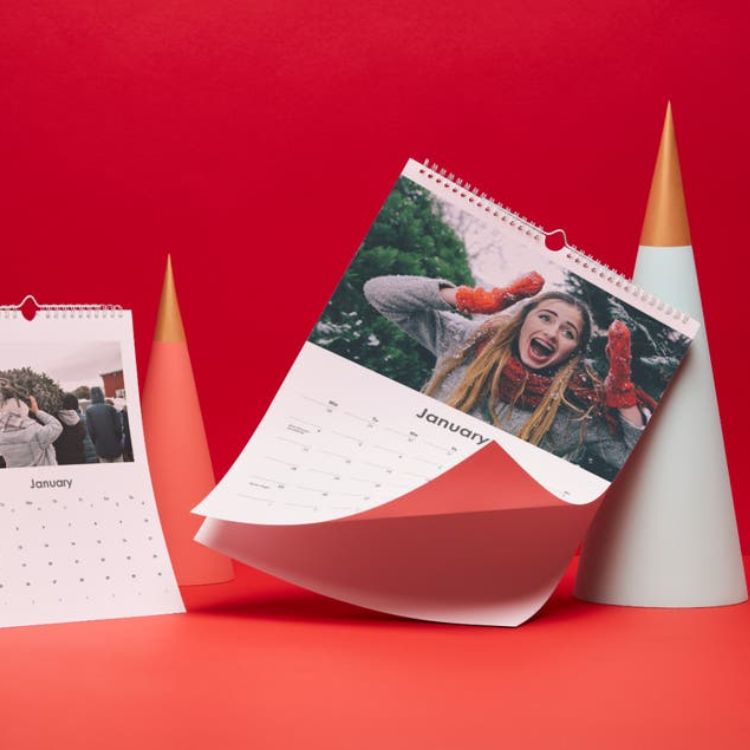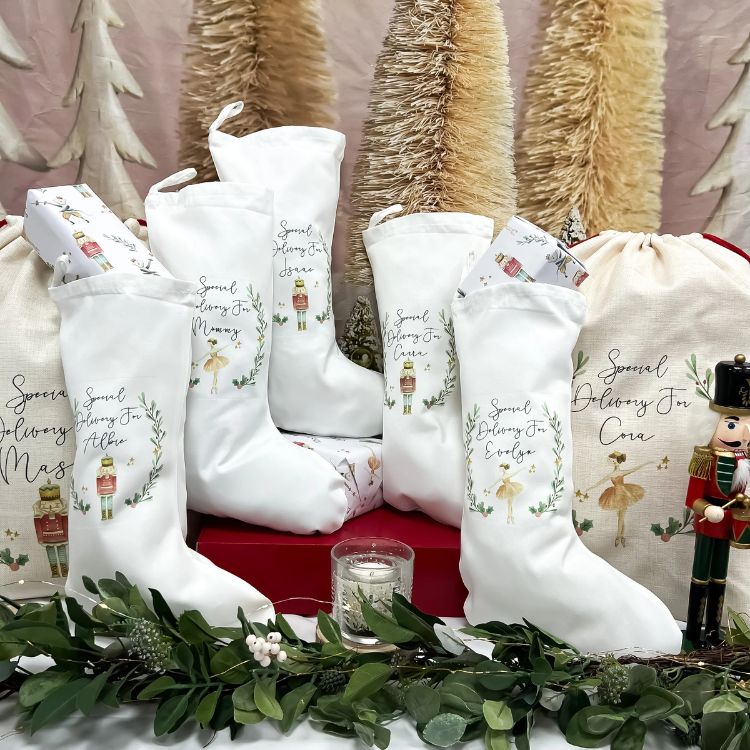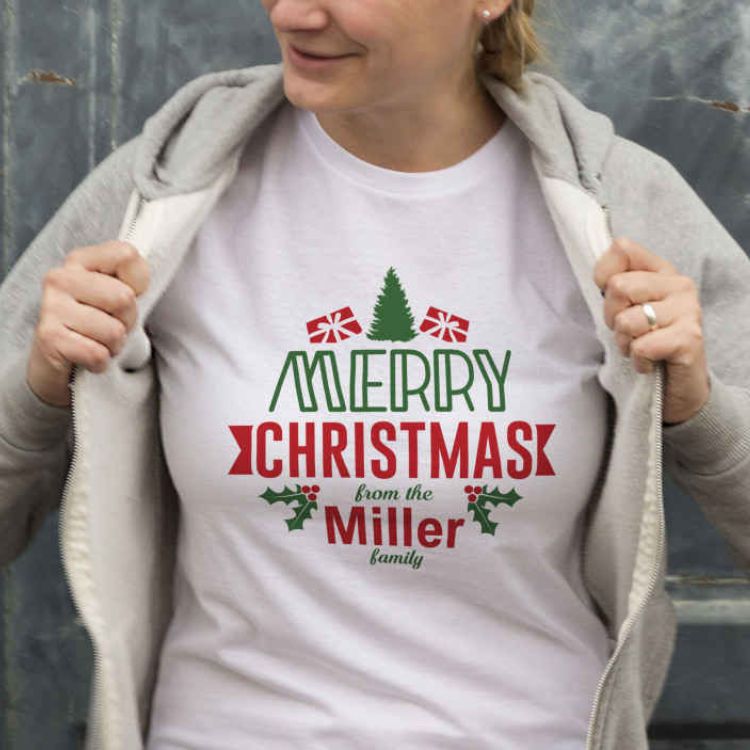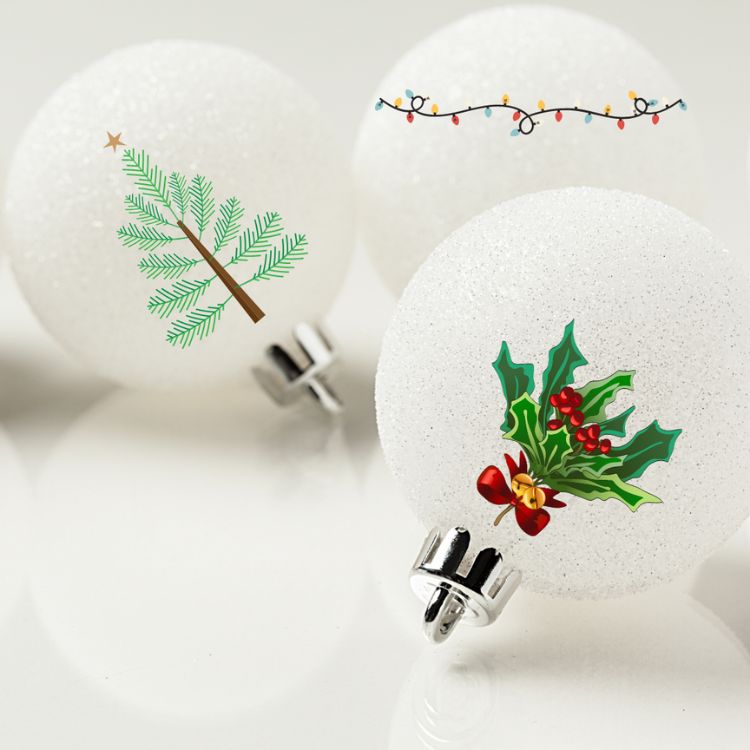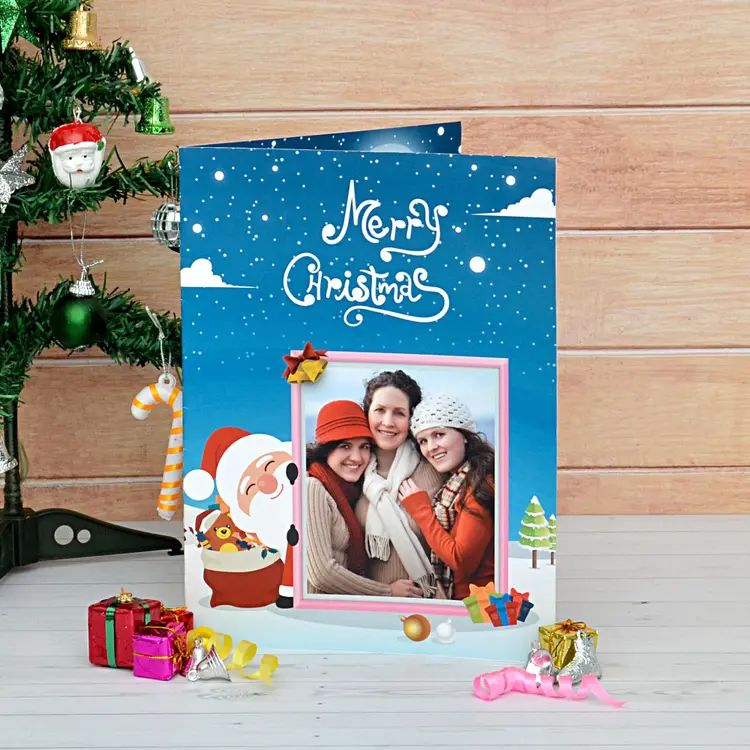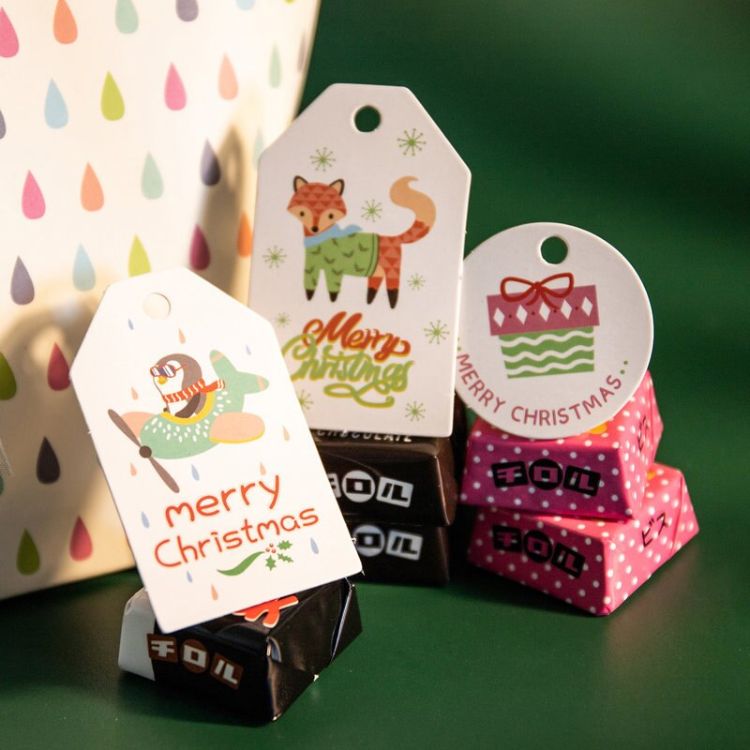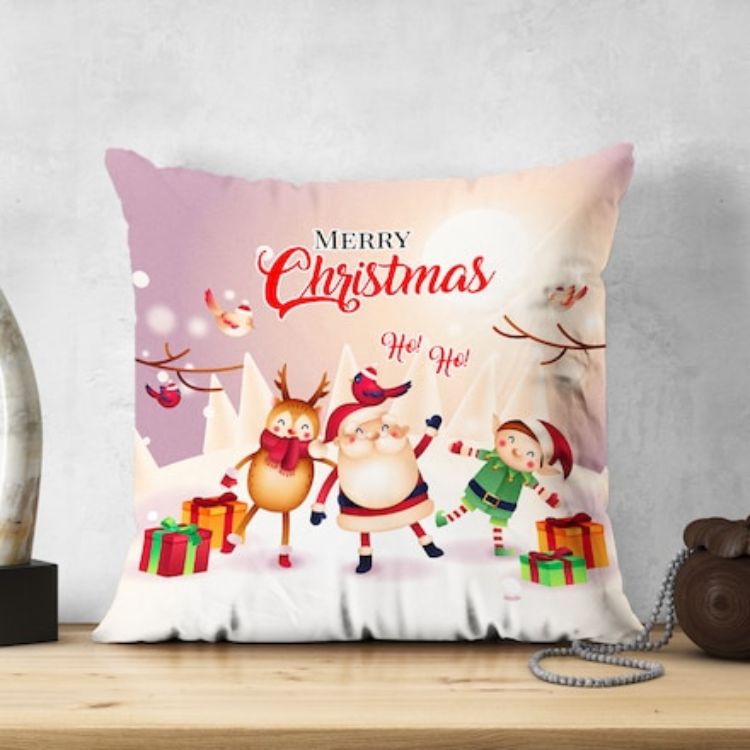 The general thought that we all have in mind regarding print is that who uses it in today's times? Well, guess what? 
Print is still a competition for the digital world because it is one of the most reliable modes of communication and marketing no matter how digitally empowered we have become today.
As far as Christmas is concerned, print has a special place for it. Remember how we used to shop for printed perosonalized products during Christmas? Well, that tradition is still practiced just that, it got updated.
Apart from greeting cards, other printed promotional products that are in great demand during the holiday season are – photo albums, banners, sign boards, customized packaging, labels, stickers, product catalog, calendars, mugs, mobile covers, Tshirts, etc., which even today have significant importance when it comes to Christmas because it is the season of selling, shopping, and gifting.
So, if you have a print business and are wondering how to endorse your business in the competitive market of Christmas then, here are a few business promotion ideas that you can apply for your print business, curated with the Christmas season in mind.
12 Christmas Promotion Ideas to Endorse Your Print Business Before Holiday Arrive
Christmas Promotion Idea #1. Add a Christmasy Touch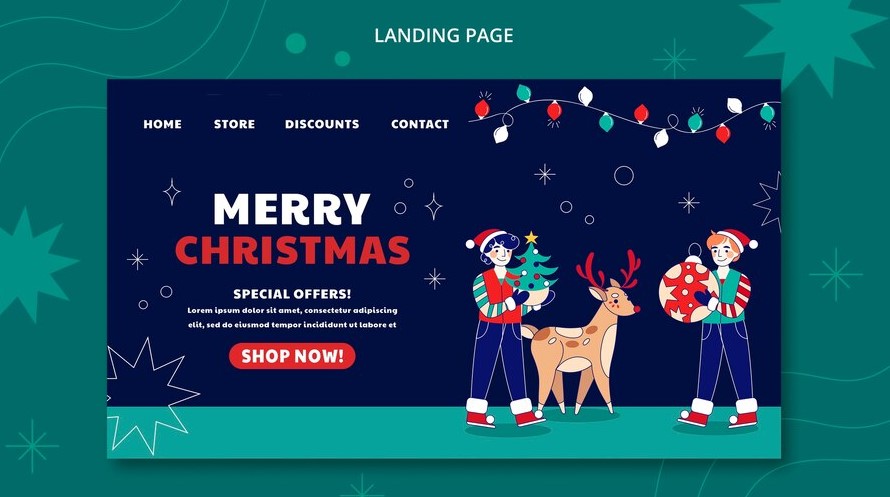 One must be able to feel the spirit of Christmas upon visiting your online store and to make that possible, you must add a Christmas flair to whatever elements you can on your site. 
For example, start by making your landing page emit Christmas vibes.
Since the landing page is the most crucial element for creating your impression on customers, try to give it a Christmas touch so that upon visiting it the customers feel the emotional connection. 
Give your customers a more personalized experience through an online designer tool integrated with your print store.
Other than that, you make your online store soaked in the Christmas spirit by changing icons, colors, designs, etc., related to Christmas. So, overall when a customer starts shopping, he/she enjoys it well.
Christmas Promotion Idea #2. Enable Gifting Features
Since Christmas is all about gifting, make sure your online store has a separate feature for the same. 
You can include a few features like a gift guide or catalog along with a gift price filter so that users can easily select the gift as per their budget and choice without the hassle of going through every section of your store.
Christmas Promotion Idea #3. Include Christmas Themes and Templates
With customization features easily available in almost every business, people love to have products customized according to their needs, especially during festivals. Since print is one industry where the sky's the limit for customization, people will love to shop from you when they see Christmas themes and templates on your print store using which they can get their print product custom-made accordingly.
Christmas Promotion Idea #4. Increase Christmas sales with Coupons and Discount Codes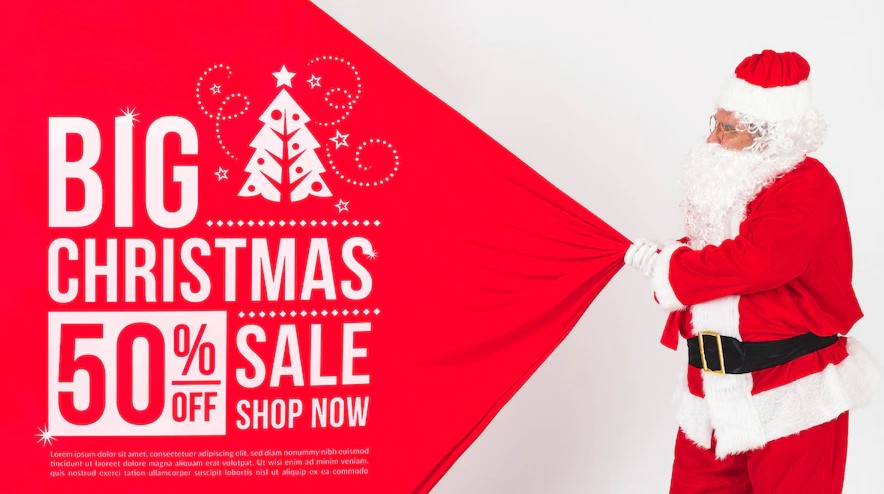 What's a festival without offers and discounts, isn't it? The first thing that customers expect during such festivities is discounts. They expect a sale or a minimum flat 50% discount on products during holidays which you must offer no matter what. Even a discount of 10% is like a jackpot for users and hence you must provide that to your customers at any cost.
Christmas Promotion Idea #5. Give Customer Loyalty Rewards
If your customers are loyal to you and are shopping from you, even in your thick and thin, then it is important to shower them with rewards to make them feel valued. 
Incorporate customer loyalty programs such as refer-a-friend, reward points, subscriptions, premium membership, etc., to appreciate customers' repeat purchases, build strong relationships, increase customer satisfaction, boost revenue, and to improve customer retention
Christmas Promotion Idea #6. Be a Santa and Gift Your Customers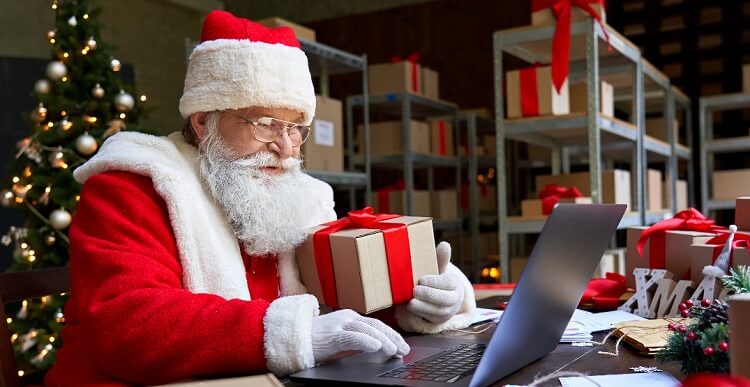 While your customers are shopping for gifts for their loved ones, you too can gift them one. Surprise your customers by giving them a holiday present in exchange for shopping from you in the form of coupons, scratch cards, wallet balances, discounts for the next purchase, a free item, or gift cards. Trust us, receiving such a gift after shopping is the best feeling for a shopper.
Christmas Promotion Idea #7. Offer Free Shipping
The word free is like music to a shopper's ear; when they see that on your site, they will surely flock in large numbers. 
We understand it might be difficult for everyone to offer free worldwide shipping but, if you do that at least during essential festivities such as Christmas when shopping is at its peak, you can earn way more than you spend on shipping.
Offering free shipping during the holiday season is important because if you don't, your online visitors are likely to pick a similar store that offers free shipping over you, so don't let your competition get the edge here.
If you have a Shopify store, learn more about DesignO Shopify Product Designer
Christmas Promotion Idea #8. Send a Direct Mail Campaign With a Festive Theme
Direct mail is still today one of the best business promotion strategies because it connects with customers individually and personally. 
Sending direct emails to your loyal customers about your upcoming Christmas offers will make them feel valued and encourage them to shop from your online store not just during the festive season but also on other days.
Christmas Promotion Idea #9. Offer Christmas Customized Packaging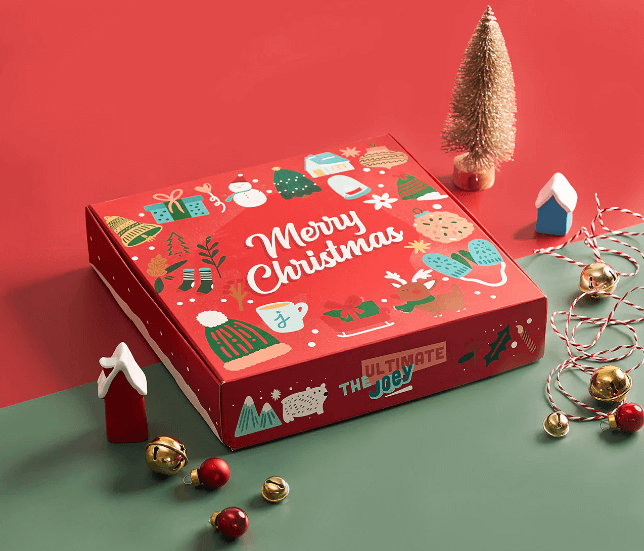 Did you know customers today pay attention to the product packaging more than the product itself? 
The reason is the wonderful change in the product packaging that is grabbing the eyeballs of the users.
Packaging is of utmost importance be it any product because it is the first thing that a customer interacts with your brand. Also, the feeling of unboxing the product is always special for the buyer even though he/she knows what they have ordered.
Hence, making product packaging as creative, attractive, and innovative as possible is today one of the major marketing strategies to apply to your business. 
So, offering Christmas customized packaging is definitely a beneficial promotion tactic for a print business to win over customers.
Instagram marketing this season – and beyond! – A Comprehensive Instagram Marketing Guide For Print Service Providers
Christmas Promotion Idea #10. Try Holiday and Product Specific Advertising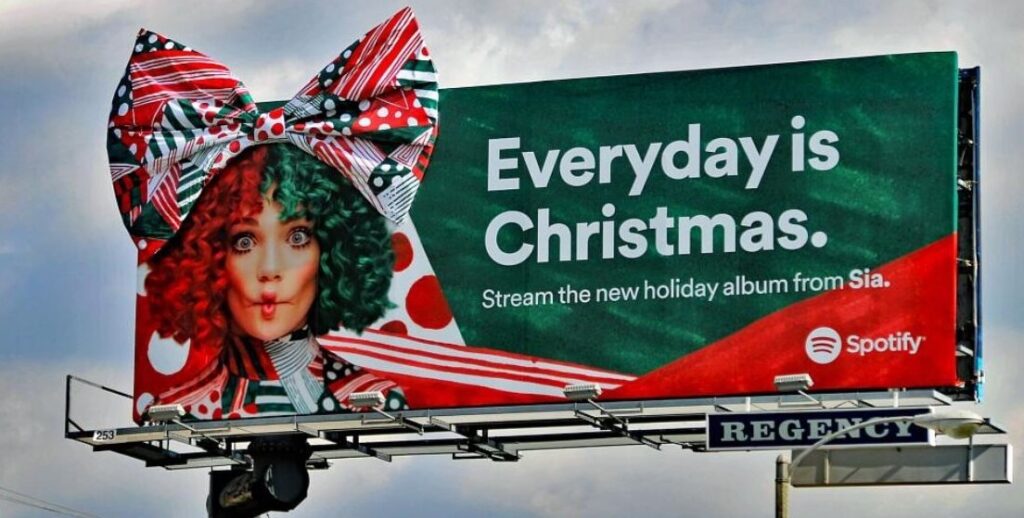 As you know during Christmas people look for greeting cards, photo albums, stickers, banners, and labels more than anything else, promoting your print business and highlighting those products will ring in good fortune for you.
Advertising your print business about Christmas-related printed t-shirts, stickers, banners, photo albums, mobile covers, etc., and creating a sense of urgency in buying them, will trigger a shopping fire in your customers the instant they come across your business online.
Christmas Promotion Idea #11. Reward Users of Your Mobile App
It is a known fact that online shopping is on the rise and the majority of sales are happening via smartphones hence, first of all, you must have a mobile version of your online store and after that, you must also give a special reward to your mobile users to appreciate their shopping which will, in turn, give you more traffic and sales. 
By reward we mean you can give them extra discounts or coupons or cash back if they order from your mobile app.
If you're looking for more inspiration, check out this guide:  How to Start an Online Clothing Store on Amazon with Print-on-Demand.
Christmas Promotion Idea #12. Organise a Christmas-themed Contest
Customers love to participate in contests because of the exciting prizes that await them.
Hence, you must not disappoint them and must conduct a Christmas-themed contest which will increase your customers' engagement as well as sales if you reward them well and well at the end of it.
Quizzes and contests are an amazing way to grow your email list and generate more leads on your website as via them you can easily convert your website visitors into subscribers, and obtain valuable data about your new subscribers (hint – every question they answer can be valuable information for you!), and send more targeted emails based on quiz results or answers.
How Web To Print Software Can Help Online Store Owners Boost Sales This Christmas?
With web to print software incorporated into your print store, you can achieve more than you can imagine. 
They do half of your job from the order and catalog management to providing your customers with easy-to-use templates and more, using which, your users can customize everything from the design, color, size, pattern, etc., that they want to print on their product.
Since customers love customization today, offering them such freedom will undoubtedly lead to more sales. 
Not only will it give the benefit of utilizing the mobile-responsive feature-rich design tool to customers, but it will also help you with production workflow management, handling multiple stores, pricing, quotations, delivery as well as shipping of orders hassle-free.
Start Selling Christmas Themed Printed Promotional and Perosnlized Products During Holiday Season
Remember, Christmas is the peak period for sales and hence the competition is highly fierce during this time but, don't rush to use all promotion ideas and end up with nothing. 
Better pick the ones that make the most sense for your brand, what your audience is looking for, and those that you can afford and think will benefit you in gaining more sales as it's better to have something than nothing.
So, if you are planning to deck up your print store for selling any kind of personalized products ranging from t-shirts, hoodies, caps, mugs, signage, banners, mobile skins, business cards, flyers, greetings, photo books, calendars, etc., approach Design'N'Buy for your web to print solutions and to be prepared for the Christmas shopping battle.
If you liked this article, please subscribe to our YouTube Channel for video tutorials. You can also find us on Twitter and Facebook.